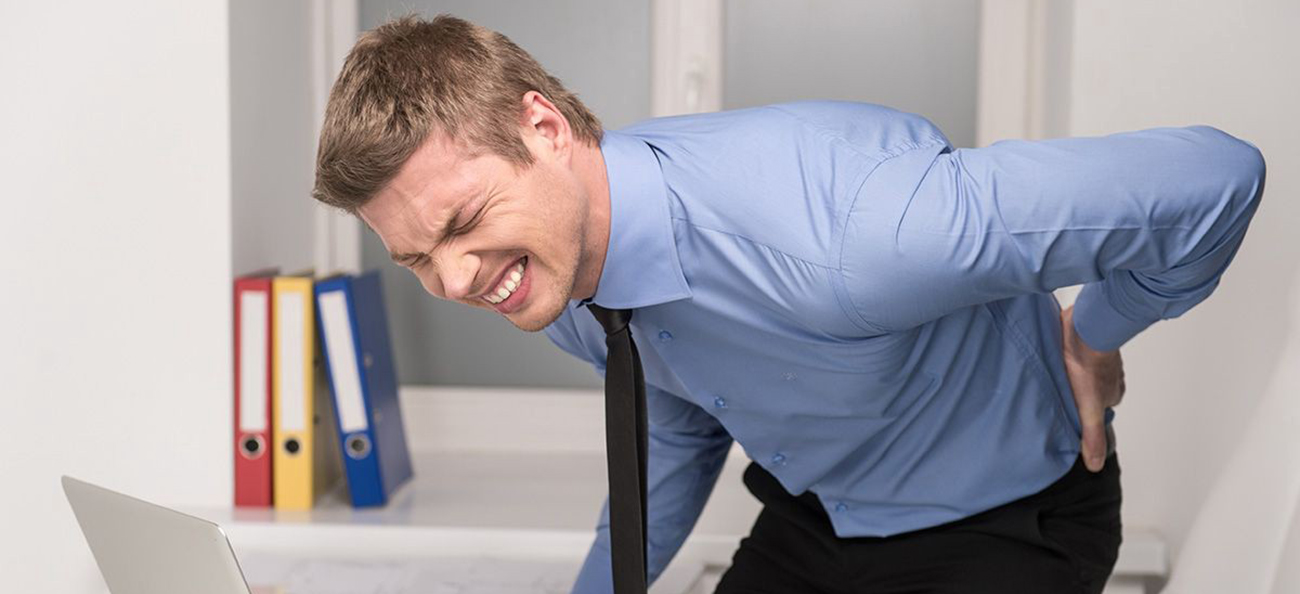 Back pain is very common and can vary from a slight twinge to severe pain at times.  Most people recover quickly from their back pain, if it is managed properly. This summary will explain how physiotherapy can help.
What is back pain?
Back pain is a 'musculoskeletal disorder' (MSD) which also includes neck pain and repetitive strain injury (RSI), now known as Work Relevant Upper Limb Disorder (WRULD).
MSDs are a main cause of people being off sick from work.  Physiotherapy is extremely effective with MSDs. In one study, 80 per cent of people who had physiotherapy for their MSD were able to carry on working and did not have to go off sick.
Back pain has a wide variety of causes, from picking up a heavy parcel incorrectly to spending too long in one position.  Feeling very anxious or stressed can make your pain worse.  It is rarely due to a serious health problem.
How can physiotherapy help manage back pain?
Physiotherapy works well for managing back pain. If you see a physiotherapist quickly, this can not only speed up recovery but also prevent the problem happening again.
A physio will first check out if you have a serious health problem that may be connected to your back pain. They will then find the reason for your back pain and look at ways to help prevent further problems. Physios offer a range of treatments that have proven to be effective with back pain. These include manual treatments, and acupuncture.  Your physio will also advise you on appropriate exercise and pain relief. Physios are the third largest health profession after doctors and nurses. They work in the NHS, in private practice, for charities and in the work-place, through occupational health schemes.
What will happen when I see a physiotherapist?
When you see a physio, they will assess your problem and give you advice. They may give you a physical treatment. Everything you tell the physio will be completely confidential.
So that your physio can have a good look at your back and possibly feel your spine, they may need you to remove some clothes.  It's a good idea to dress comfortably and wear suitable underwear.